Hospitality
Total Office represents Jamaica's JFP Ltd. A Commercial Contract Furniture Manufacturer, specializing in hospitality furniture. Small enough to cater to each of client's individual demands, yet large enough to fill large orders in ample time, JFP is the leader in commercial contract manufacturing in the Caribbean. Click the link below for more info.

Audio Visual 
Total Office AV Solutions Division was established in 2017 when the principal of Fitzgerald & Co Ltd (a well regarded AV Solutions provider in Trinidad & Tobago) joined Total Office. Fitz "the AV Guy" Tardieu CTS® brought his ten years of AV experience and knowledge to Total Office. The full Fitzgerald & Co product range (Projectors, Screens, Interactive Boards, Conferencing Equipment, Headsets, Presentation Remotes. Projector Lamps, Cables, End to End AV Design and installation) is available at Total Office and is in the process of being expanded.
Total Office Audio Visual Solutions is also Exclusive Dealer for Mersive Technologies in the Caribbean.
Mersive develops software and cloud services that transform meeting and learning spaces. Their solutions increase productivity by allowing any number of users on any device to wirelessly share and manipulate content on displays and seamlessly connect to remote participants using any web conferencing service. Because of their software-centric approach, organizations have access to a steady stream of new features and can centrally manage, analyze, and upgrade deployments of any size for optimum ROI.

Flooring
Total Office is one of the largest commercial floor covering and services providers in the region–we are your experienced consultant for all flooring options. Whether working directly with the general contractor, with the end-user, with property managers, or through an interior design firm, Total Office can help you engineer, deliver and install the right flooring solution for any environment. Total Office can support a wide variety of projects, from a single location to a multi branch and multi-country project.
The importance of your flooring
Flooring makes more of a statement than most people realize. While your seating, table and reception area furniture are all important pieces, your choice in flooring helps complete the look of your workspace. With options ranging from carpet to vinyl, we've got the perfect solution to top off your office.
The flooring in a workspace or office can impact the productivity and health of your staff in a positive or a negative manner. The older the carpeting, the more chance of allergens in the microfibers which can impact employee's health in a negative way. Similarly, hard surfaces without cushioning can lead to lower energy or stress on the joints. The elements that create a positive work experience can be found in the range of products that Workplace Environments represents from the best brands in the industry.
Choosing the 'Right' Flooring Involves Experience
How you choose flooring and the quality of the product you ultimately install involves more than just choosing the color, fabric and the price. Whether you need flooring to sustain high-impact and long-term durability or it's style and fashion that a company is after, Workplace Environments can provide the expertise and the negotiating arm to get the best flooring at highly-competitive rates.
Flooring Partners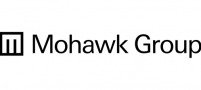 Storage
We work with Steelcase and Datum Storage Solutions to provide the perfect storage solution for your business.
Datum goes beyond ordinary storage applications to create custom solutions that enhance security, boost productivity, and make the most of limited space and resources. Datum's custom storage solutions help organizations safeguard critical assets, stay organized, and do more with less.

Window Shades
At Total Office our window coverings objectives are simple: maximize views, minimize heat, and provide privacy utilizing roller shades in either manual or motorized applications which lend to a personalized design aesthetic.
From the simplest blind to the most sophisticated motorized option, Total Office offers a full range of custom window coverings.
Our expertise will help you simplify the process of selecting just the right products to accomplish your desired objectives.